Cheval
- A French term for the Split Bet.
Roulette Tips
We've offered a lot of roulette tips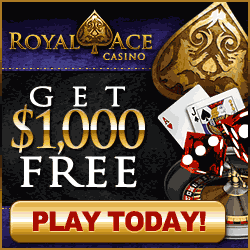 already on this site, and this page offers a summary of those tips that can be used as an important review on what you should and should not do to increase your chances of winning at roulette. These are very easy to follow roulette tips, and you have a good chance of keeping your money a lot longer if you utilize them. Don't expect to make money playing roulette, but don't go in blind throwing your money away.
After checking out these tips, you can learn more about increasing your odds in more detail in our
Roulette Strategy
section.
Roulette Tip #1: Never follow a roulette system. The reasons for this are gone over thoroughly in our Roulette System section. Basically, there's no system that can change the odds of the game. Relying on a particular system of betting in an attempt to win money may sometimes lose you a lot more money than you otherwise would have lost.
Roulette Tip #2: Look for single zero roulette wheels to play on. This cuts the house edge from 5.26% down to 2.7%. These wheels are also known as European roulette wheels. You can learn more about this in our Roulette Wheel section.
Roulette Tip #3: Never bet the five numbers bet. It may seem sexy and appealing to you, but the fact is, it is worst bet on the wheel, with the highest house edge.
Roulette Tip #4: If you can't find a single zero roulette wheel, look for casinos and tables that offer a rule known as the "surrender" rule. This will put you at about the same advantage as a single zero roulette wheel, but only for even money outside bets.
Roulette Tip #5: Don't waste your time on looking for biased roulette wheels. The possibility of finding and taking advantage of a biased roulette wheel a couple of decades ago was not totally unheard of. Today, however, casinos take great care to check their roulette wheels for bias and a lot more effort is put in by manufacturers to make sure their wheels are not and do not become biased.
Roulette Tip #6: Play online. If you're looking for more options that can bring down the house edge, check out reputable online casinos. It's a lot easier to find a European style roulette wheel online, for instance, and many online casinos offer sign up bonuses (with conditions attached, granted, but sign up bonuses nonetheless). Check out our Online Roulette section to learn how to find the best places to play.